Welcome!!!!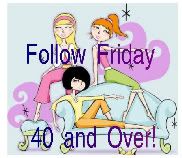 And
Fridays are the days that I highlight what's been going on at my book blog
A Room without Books is Empty
.
Here are some of the books highlighted there.
I had a Guest post from Moxy, The dog from
I reviewed the audio book
Shattered by Frank Pastore
I reviewed
The Malacca Conspiracy by Don Brown
And I had a First Chapter Peak at
The Devil in Pew Number Seven by Rebecca Nichols Alonzo
Explore around this blog a bit more if you like. Have a great weekend!!