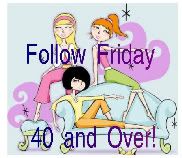 Click on the above buttons to join in on these blog hops
I have decided to join in on two Christmas Reading challenges this year.
This one starts on November 15th and ends December 31
This one Starts November 26 and ends January 6
Look for My list of Christmas Books that I will try to read coming up.
For any one new stopping by, Fridays are Book Review day where I highlight some of the book that I have reviewed on my book blog
A Room without Books is Empty
This week
Finding Becky by Martha Rogers first chapter peak here
Everything Christmas by David Bordon and Tom Winters First chapter Peak and review here
Joy to The world by Kathleen Basi First chapter Peak and Review here
Also this week I have been posting on Thanksgiving and Christmas with links and crafts and recipes on this blog so check them out.